Get
Free

Product Catalog!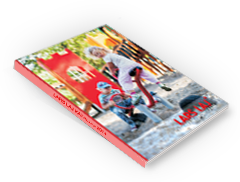 You can order a printed version of our latest catalogue by filling out the online form or download pdf version here.
Sintra
13541 | Nature
Specification

Price

1036 GBP

Line

Nature

Width

302 cm

Length

60 cm

Height

100 cm

Critical falling height

55 cm

Safety zone

359x601

Falling surface

Not required

Age

3+

Base material

wood

All prices exclude VAT
Description
In Nature Range we use certified chain meeting all strengths and requirements for play equipment. Our equipment is ideally suited for assembling on Commercial & Residential Playgrounds.
Sintra is one of the most beautiful places in Portugal with its wonderful scenery. What impressed  the most in Sintra are out-of-this-world terraced gardens and magnificent bridges. Sintra is surrounded by many amazing bridges that give the place a fairy tale character.
This wonderful place was a inspiration for our Lars Laj designers to construct Sintra playground device.

Developing their balance, movement and traversing skills, children must travel from one end of the bridge to the other as the bridge wobbles from side to side. It allows them to experience different surfaces and the movement of structures while they play.

Sintra is coming from  Nature Line, constructed mainly of natural materials, such as robinia wood which offers beauty and warmth- but stays cool to the touch. Our Nature Line is constructed from the best quality materials: treated  robinia wood, timber to provide a lengthy guarantee against rot and infestation, giving your playground and your children a great future ahead of them, durable and stainless steel chains, and galvanized steel screws . This product is resistant to any  weather condition and corrosion.

Sintra bridge provides a great source of fun and adventure for children from three years old.