Get
Free

Product Catalogue!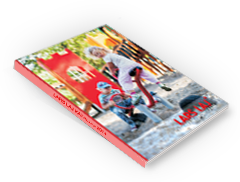 You can order a printed version of our latest catalogue by filling out the online form or download pdf version here.
Sofa Wave
Email this page to a friend
Sofa Wave
14229

| Outdoor Furniture
Specification
Price

1440 GBP

Line

Outdoor Furniture

Width

100 cm

Length

200 cm

Height

92 cm

All prices exclude VAT
Sofa Wave was designed to maximize the comfort, and pleasure during relax. It is a high quality product, made of components resistant to external factors and damage, and therefore ideally suited for every public and private space.
It is an example of landscape architecture, that can be used on pedestrian areas, alleys and city streets. It will be also suitable for the garden, housing estate or a playground. Unusual wooden finish, makes it all looks original and becomes decoration of every environment.
Bench belongs to our product line of Outdoor Furniture, where there are many other unique components for outside use. Sofa Wave has a comfortable seat, that offers some respite, during walks and strolling, thanks to the length of 200 cm even larger groups can sit on it together. The height of the bench is 80 cm and a width  82 cm.