Get
Free

Product Catalog!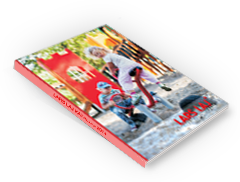 You can order a printed version of our latest catalogue by filling out the online form or download pdf version here.
Spinner II
11302 | Stand-Alone
Specification

Price

902 GBP

Line

Stand-Alone

Width

43 cm

Length

43 cm

Height

142 cm

Critical falling height

13 cm

Safety zone

443x443

Falling surface

Not required

Age

3+

Base material

steel

All prices exclude VAT
Stand Alone Series from Lars Laj is the line of individual play devices designed for children from 3 years old. In these unique playground devices every child can practice physical fitness and strength on their own through the play. It also encourages motor skills and balance.

Spinner II is a very popular device on every playground. Children over three years old can easily hop on a Spinner II and spin around and around until they get dizzy. We all love that feeling!
Spinner II helps kids learn about centrifugal force as they use their body weight to spin. Allows kids to spin the day away as their body weight shifts.

Spinner II is made of a very durable, resistant to bending, hot galvanized stainless steel. This product is resistant to any weather conditions such as rain, snow, wind and UV.
It is designed for children age 3 to 12 years old who demand something more out of the playground. Product has 5 years guarantee and does not require a safety surface.