Get
Free

Product Catalogue!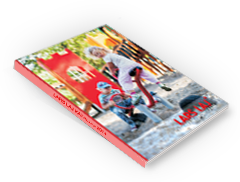 You can order a printed version of our latest catalogue by filling out the online form or download pdf version here.
Sun Shade Triangle 5x5x5 Atlantis
Email this page to a friend
Sun Shade Triangle 5x5x5 Atlantis
14811

| Outdoor Furniture
Specification
Price

1080 GBP

Line

Outdoor Furniture

Height

301 cm

All prices exclude VAT
The triangular Sun Shade from Atlantis line is a very useful element of a landscape, that will provide adequate security and protection from adverse weather conditions during the hot summer. It will be the perfect solution for places, where we have to deal with excessive sun exposure. Under this convenient Shade, one can always escape harmful UV rays.
The canvas surface of the Sun Shade was spread on three solid steel legs (the construction is durable and easy to install). This product, intended for both public and private use will work just as well in the garden, as on the playground area. Simple assembly  allows for efficient utilization: Triangle Shade can be set for the period of warm season,  dismantled and keep it in a safe place during winter, and finally re-used in the following year.
Sun Shade has a height of 301 cm, thus provide optimal protection for different surfaces and higher equipment on the playground. The item was designed in accordance with both modern and  classical aesthetics. The product belongs to the line of Outdoor Furniture, where you can find many other functional devices to furnish public spaces.