Get
Free

Product Catalogue!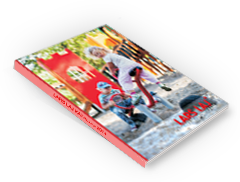 You can order a printed version of our latest catalogue by filling out the online form or download pdf version here.
Sun Shade Triangle 5x5x5 Pioneer
Email this page to a friend
Sun Shade Triangle 5x5x5 Pioneer
14814

| Outdoor Furniture
Specification
Price

760 GBP

Line

Outdoor Furniture

Width

492 cm

Length

568 cm

Height

328 cm

All prices exclude VAT
Durable construction of a Triangle Sun Shade is set on tree posts made of larch wood, typically used in our Pioneer series. Those solid legs keep the triangular sheet of fabric spread on desired height, depend on the requirements of the space. It offers the optimum protection against excessive sunlight.
Creation of aesthetic and functional children space  has never been so easy. Sun Shade is suitable for courtyards and playgrounds located outdoors, where we would like to secure comfortable fun for all the kids. High quality wooden components will bring users full satisfaction. It is a warrantee of ideal conditions for a carefree games, so parents can be assured about the safety of their offspring and watch them play without worries.
With the help of the Sun Shade every sandbox, bench, and even high devices on the playground can be covered and protected from the sun, dangerous for delicate skin of children. This type of small architecture will be convenient option for the park or any other recreation and entertainment zone, to provides shade wherever and whenever it's needed. Have a look at  other Lars Laj's products from this series of Outdoor Furniture where you will find wide collection of small architecture pieces.