Get
Free

Product Catalog!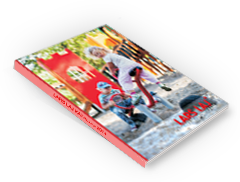 You can order a printed version of our latest catalogue by filling out the online form or download pdf version here.
Trapezoidal
10663 | Pioneer
Specification

Price

775 GBP

Line

Pioneer

Width

109 cm

Length

330 cm

Height

93 cm

Critical falling height

85 cm

Safety zone

629x410

Falling surface

Not required

Age

3+

Base material

wood

All prices exclude VAT
Almost every child likes to climb and crawl, which is why Lars Laj's designers created a simple, small, full of pleasure and fun design product. Trapezoidal creates a memorable play area at each playground.

Structure based on the optimal combination of fixed and flexible ropes with the high quality wooden frame. Playing on it is not as easy as it may seem. Try to climb from one side to the other, control the balance of the body and not fall! The optimal combination of work and pleasure, which is fun to work on developing a sense of balance and competition.