Get
Free

Product Catalogue!
You can order a printed version of our latest catalogue by filling out the online form or download pdf version here.
Brim & Crown Luton New Play Area
Email this page to a friend
Lars Laj UK Ltd is delighted to be working with Venture Pub Company. 
A scheme was drawn up for The Brim & Crown in Luton and included a Modern Nature Hexagon playground unit, a set of swings and a Whale springer. We also installed a new rubber grass mat safety tiles.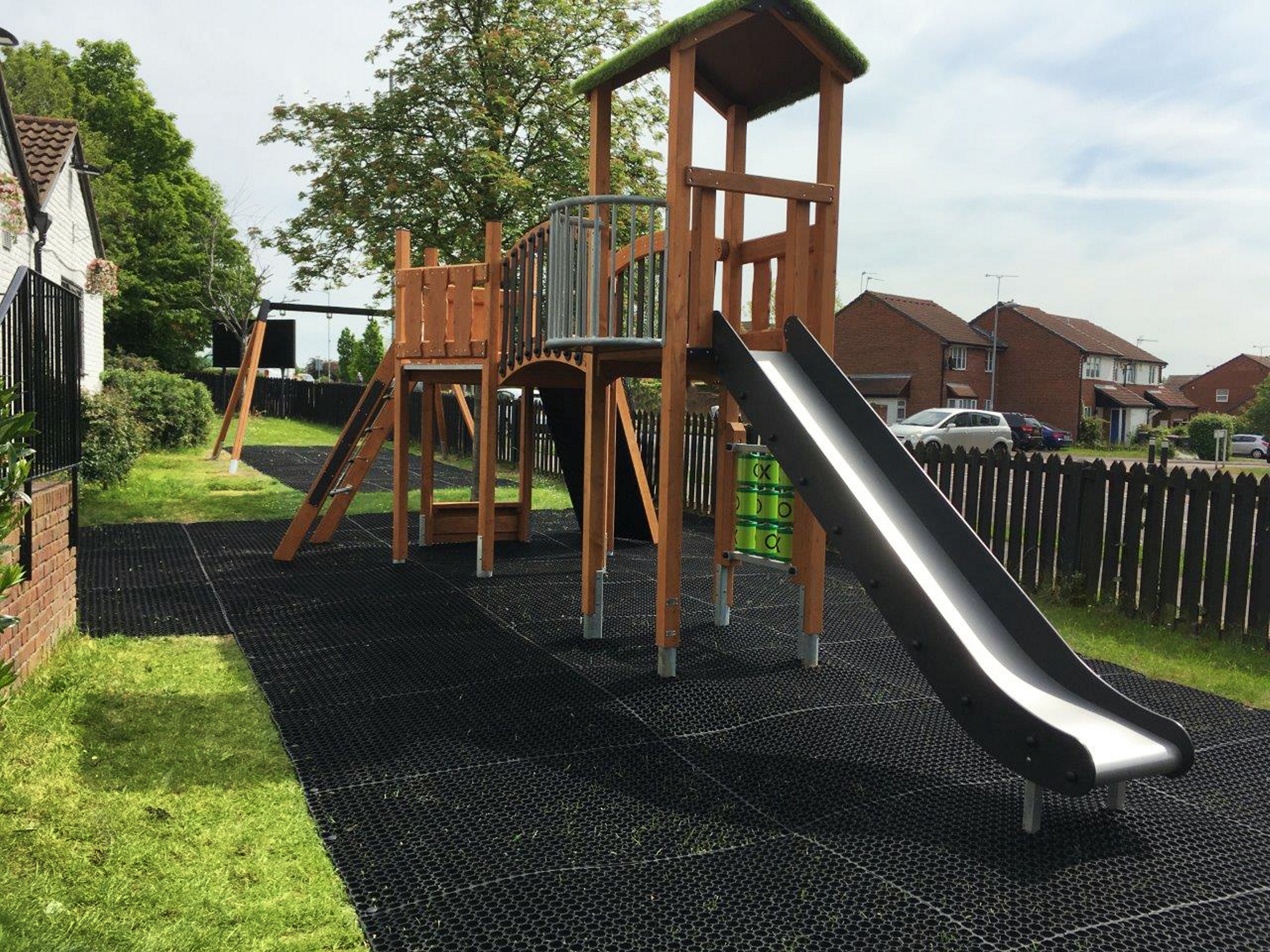 As the Venture Pub Company commented: "The equipment looks fantastic and is popular with locals already. We look forward to working with Lars Laj on future projects." We are also happy about the new opportunities and that children in Luton are enthusiastic about our Modern Nature playground.