The Montessori method is an educational system based on the child's natural desire to explore the world and learn. Psychologists believe that our primary responsibility is to support this curiosity in children through the selection of appropriate toys and playground equipment. A play area constructed in accordance with the Montessori method will naturally encourage toddlers to spend time outdoors.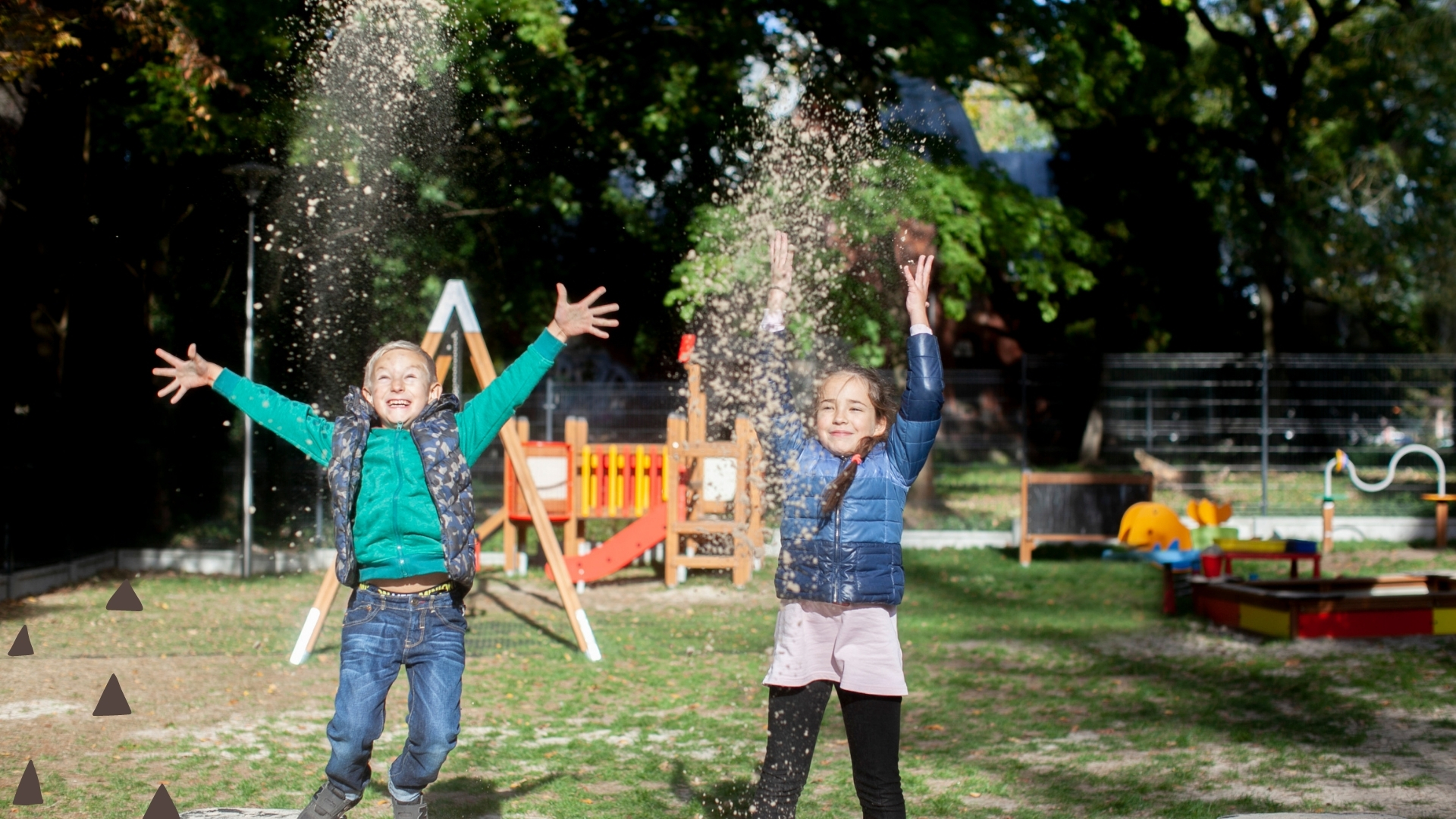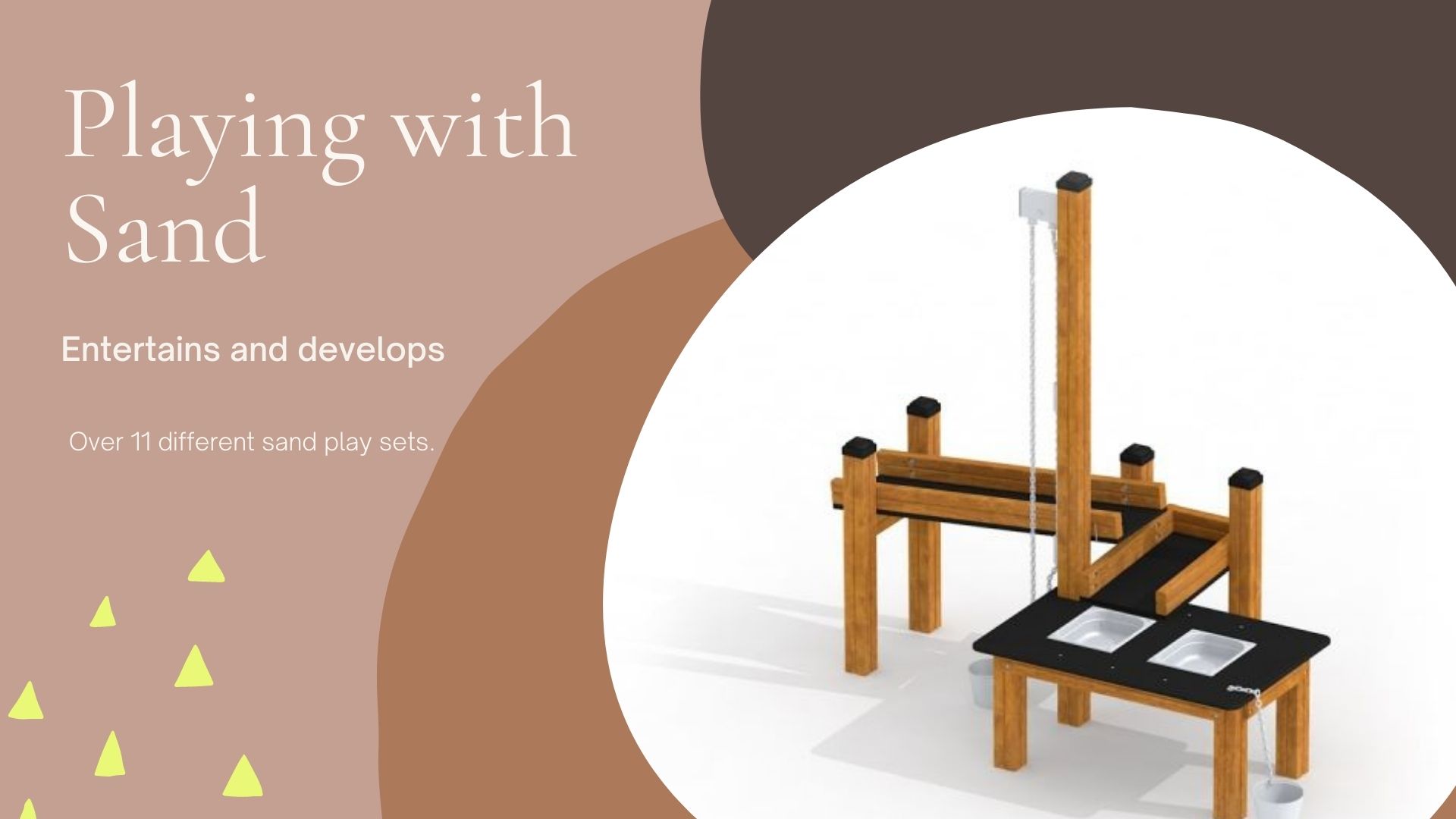 "The main goal of the Montessori program is to help the child reach his or her full potential in all areas of life. Activities encourage the development of social skills, emotional growth and increased physical coordination, as well as cognitive preparation for future intellectual academic endeavors." [1]


How to incorporate the playground into the environment?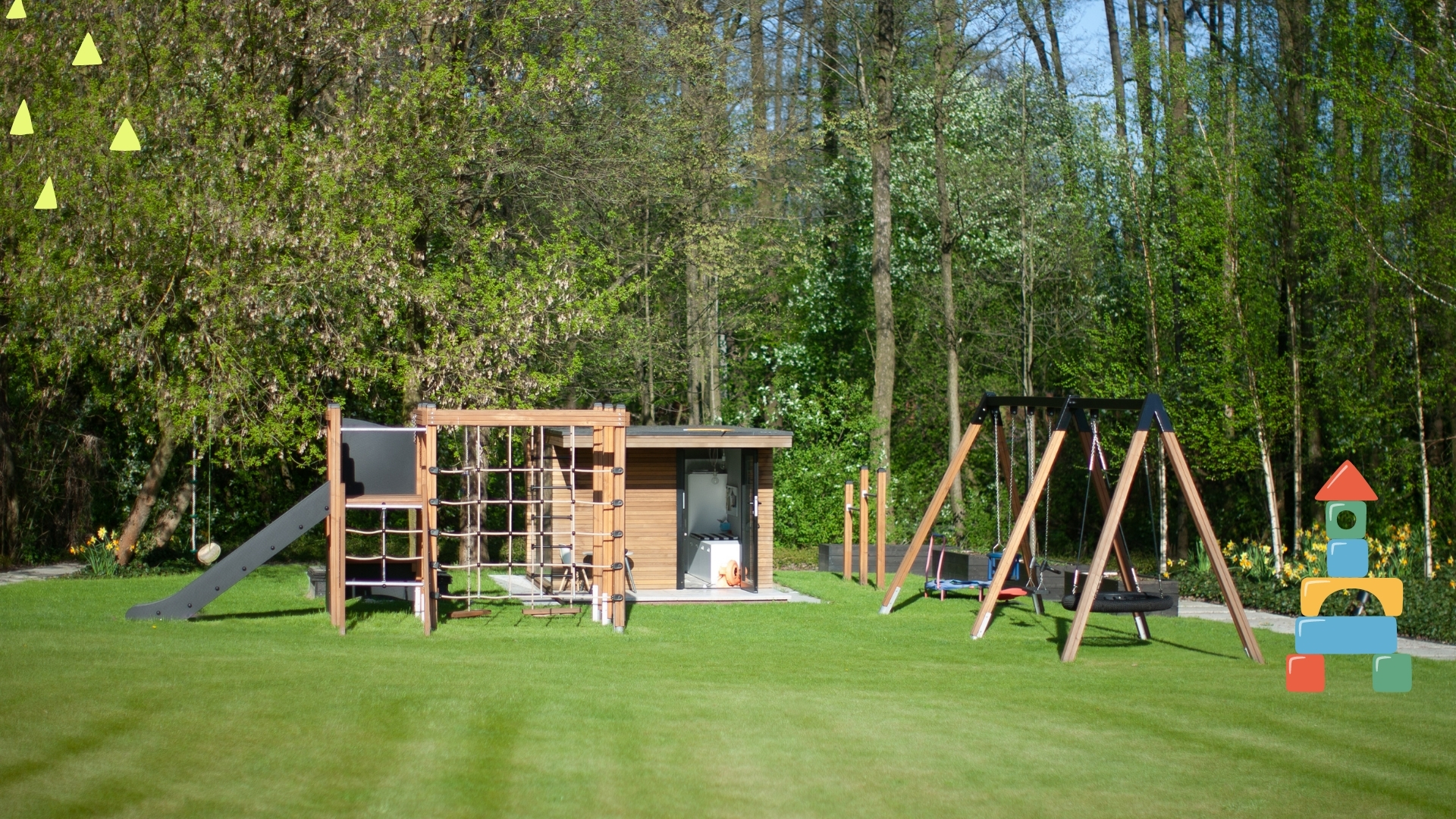 The playground equipment focused on stimulating children's imagination should be as simple as possible (without unnecessary colors and accessories). This is where the Nature collection can help. As the name suggests, this product line is fully inspired by nature. Acacia and larch are the basis for our swings, sandboxes and playhouses.
This collection also allows you to create a natural obstacle course for outdoor exercise, a health path or recreational space around the playground. Young cadets will find there the perfect obstacles for them,such as: Dragonfly Grid, Yellowstone, Kilimanjaro, Ural.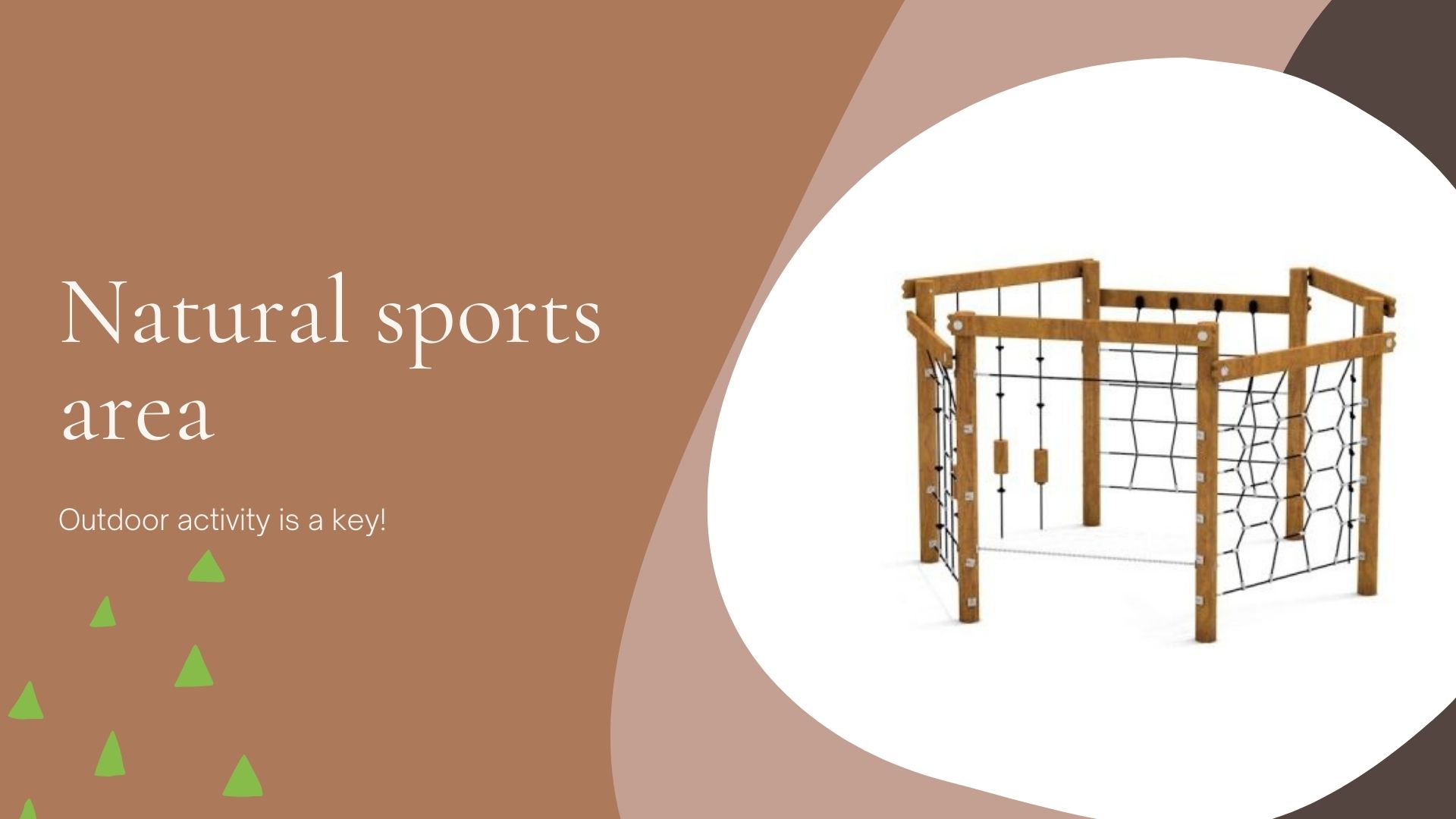 If your space is not able to accommodate the recommended products, it is not a problem! At Lars Laj we offer the opportunity to purchase almost all the components of our largest projects, such as:
By carefully planning the space, we can take advantage of natural terrain conditions such as hills, pits, and existing greenery.  
What products should be included in every Montessori playground?
A playground is designed to support children's development, not only motor skills, but also sensory integration. An extremely interesting addition to the playground will be a set to Play with Sand, Chalkboard, educational boards (Memory Board, Circle and Cross, Clock). 
Why are such simple objects as a balance beam, hammock, swing, or sandbox so important on a playground? learn about their hidden possibilities!
develops coordination,
enhances dynamic balance,
supports eye-hand coordination,
teaches proper body weight transfer.
supports touch receptors,

gives natural exercise to the hand,
prevents the development of hypersensitivity to the sense of touch.
teaches balance,

develops motor coordination,
strengthens and normalizes muscle tension, 
helps to get to know and control the body,
helps stimulate the proprioceptive system. 
calms and relaxes,

allows you to concentrate better,
it is an ideal addition to the relaxation zone for children who have problems with coordination. 
Self-learning is the basis of work on the above mentioned equipment. Thanks to this, children, even without the guidance of a teacher, will be able to spend time in the yard in a productive and valuable way.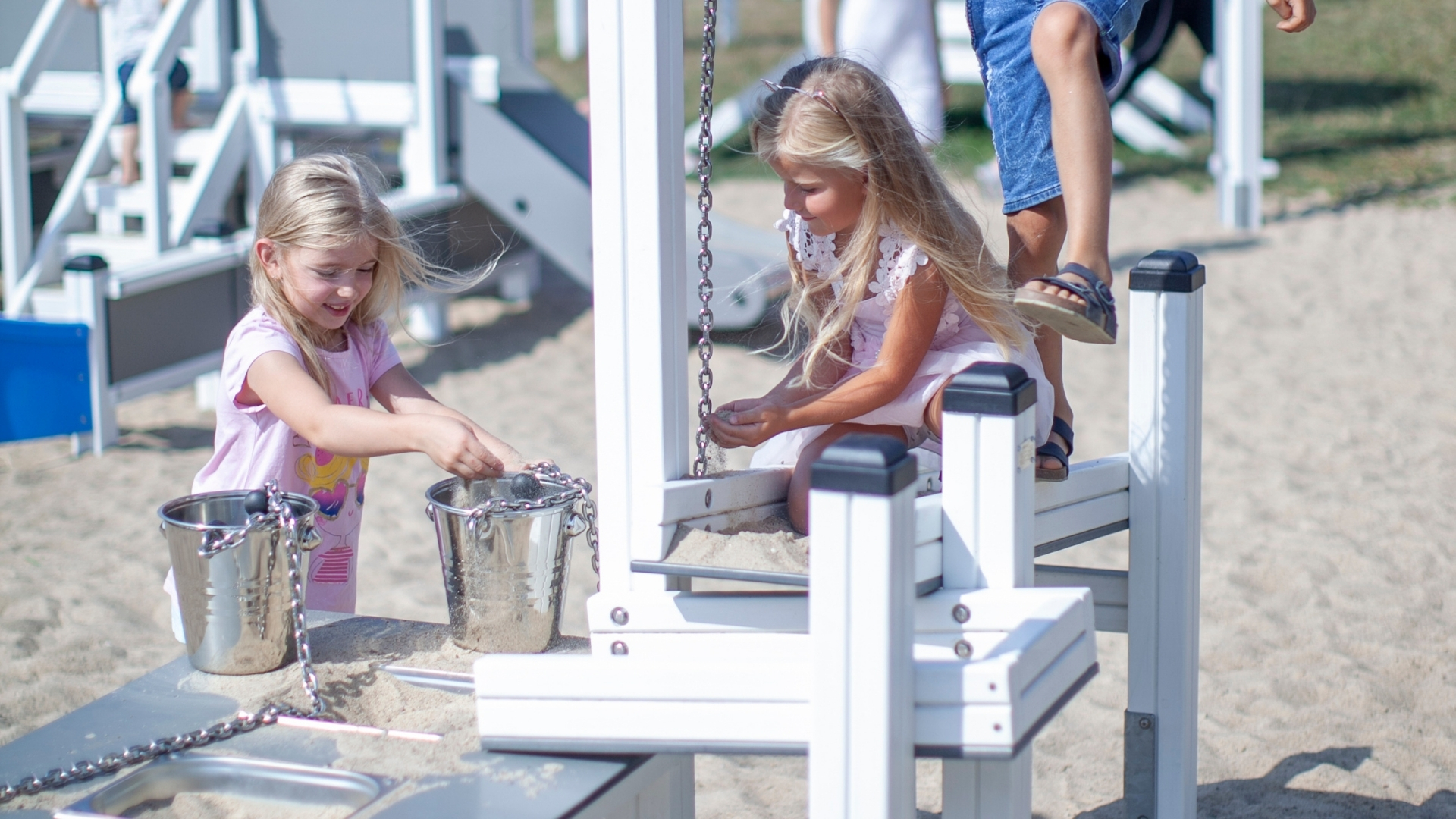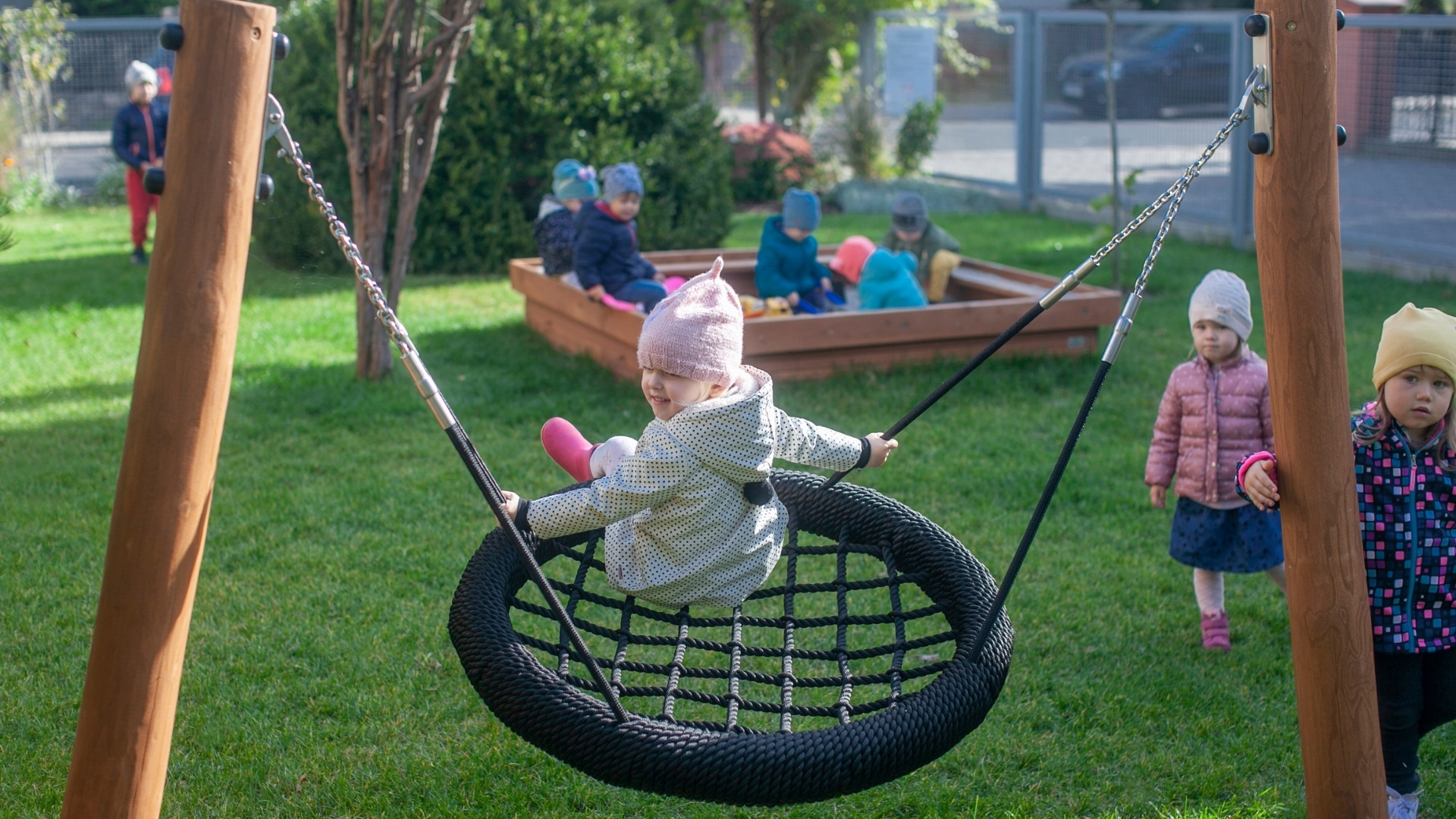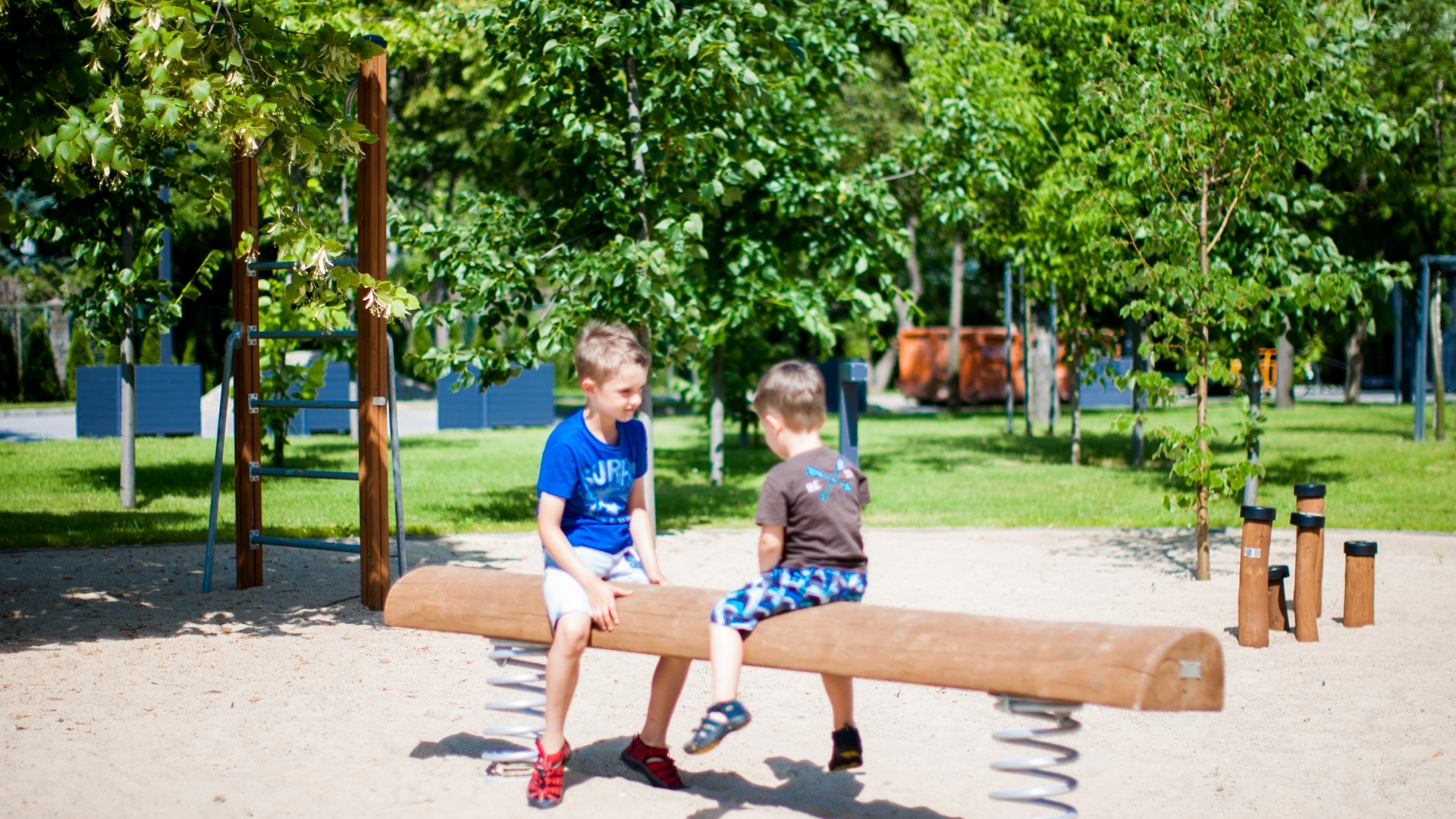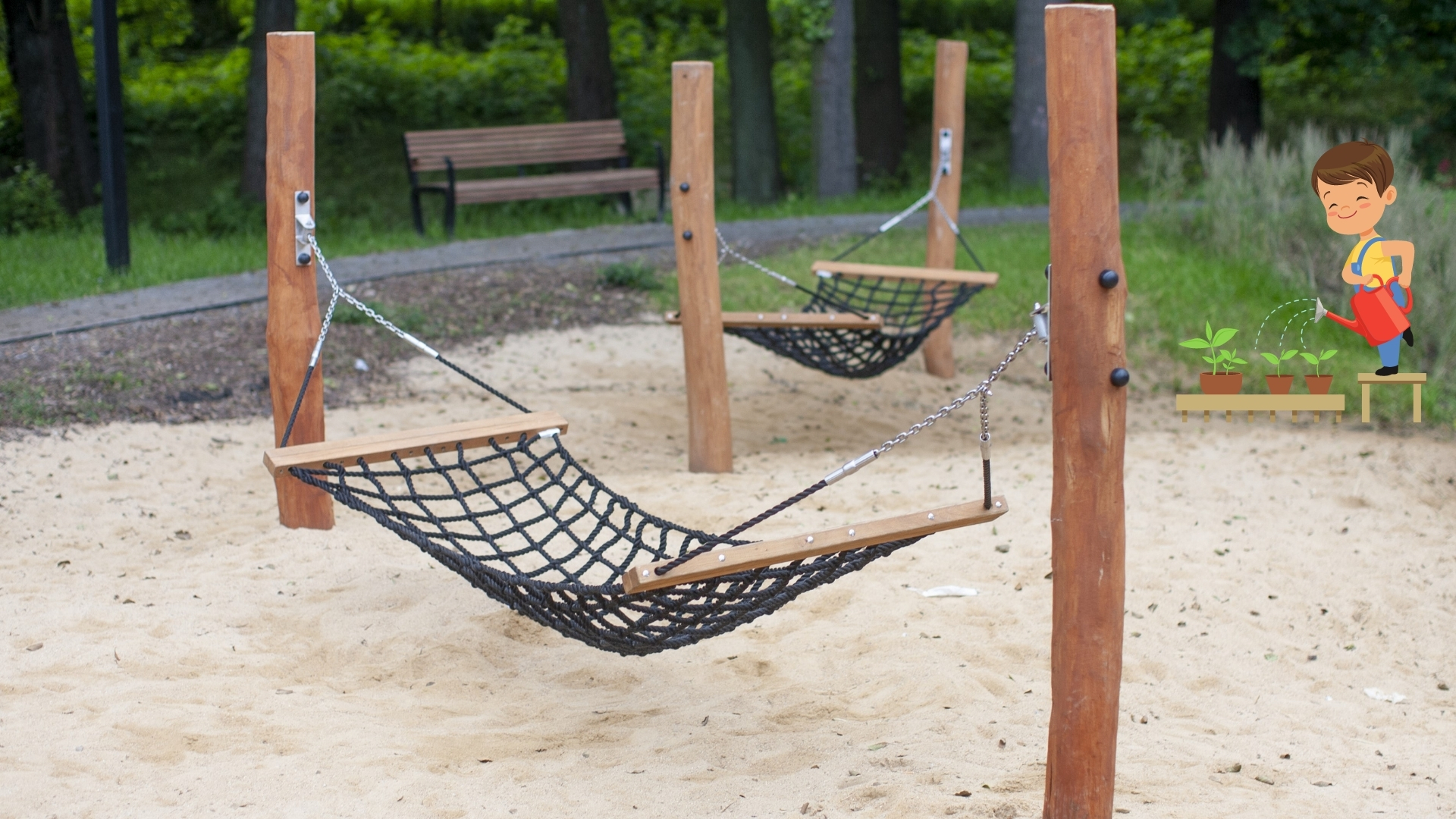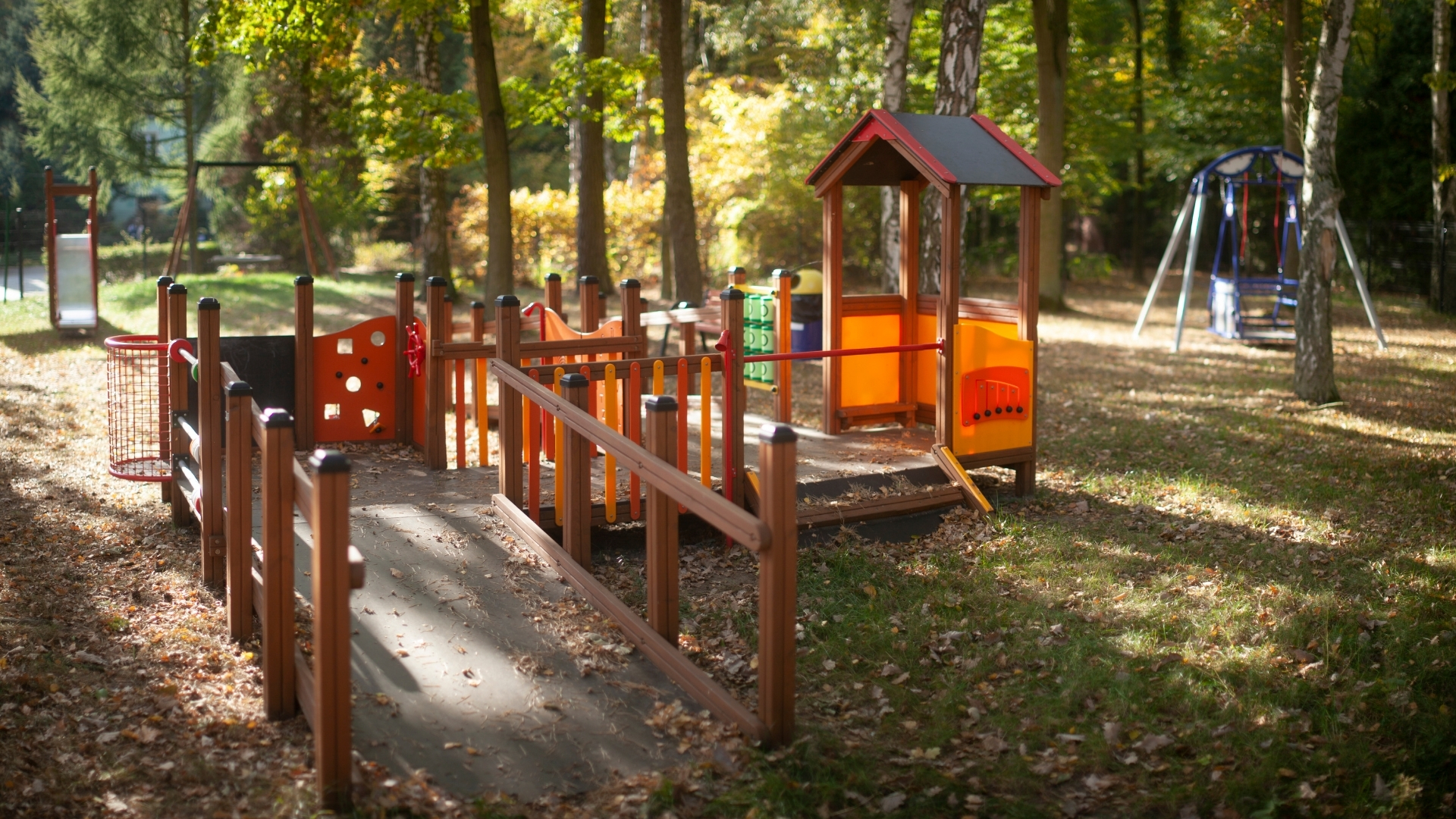 Remember that playing with other children is an integral part of a young person's development - it teaches teamwork, creative thinking and how to deal with everyday situations. Our priority is that ALL children have this opportunity - hence the series of integration playground equipment. Our range includes:  playhouses with wheelchair ramps, sandpits and tables with specially modified heights. More about inclusive playgrounds HERE. 
To complete an ideal playground you need small architectural elements such as benches, tables and other elements allowing you to relax and organize your time. In Lars Laj's offer you will find a wide range of such products. For playgrounds created in the spirit of Montessori school, however, we recommend a selection of the highest quality acacia and larch wood designs. Choosing wooden furniture for the garden is the way towards ecology and durability, but also aesthetics - as such designs fit in with all green squares and other natural surroundings.
If you are looking for a playground for an educational institution, a city park or a local club, you care about the highest quality of workmanship, and need assistance with playground design - contact us!
[1] Jan. Jakóbowski, Anna. Jakubowicz-Bryx, Integracja w edukacji : dylematy teorii i praktyki, Bydgoszcz: Wydawn. Uczelniane Akademii Bydgoskiej, 2002