Get
Free

Product Catalogue!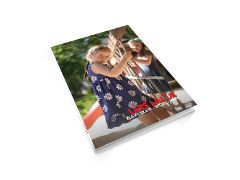 You can order a printed version of our latest catalogue by filling out the online form or download pdf version here.
Balance
Email this page to a friend
Balance
13018

| Nature
Specification
Price

1140 GBP

Line

Nature

Width

approx. 23 cm

Length

250 cm

Height

57 cm

Critical falling height

60 cm

Safety zone

403x550 cm

Falling surface

Required

Grass

Acceptable (CFH<60cm)

Age

3+

All prices exclude VAT
Balance beam from Nature series from Lars Laj is perfectly to give children fun while improving their balance and coordination.
This simple item reflect on the  beauty of nature and goes very well in any natural environment such as parks. Bringing great fun and excellent training. Balance beam is the perfect training product for beginning and junior gymnasts.
It is made of robinia wood, which is stronger and more durable then most common woods.
Wooden beam is mounted on stainless steel springs, which are corrosion-resistant.
Balance is designed for children over three years old and does not require a safety surface.