Get
Free

Product Catalogue!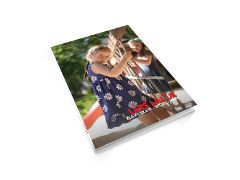 You can order a printed version of our latest catalogue by filling out the online form or download pdf version here.
Ramp
Email this page to a friend
Ramp
13009

| Nature
Specification
Price

450 GBP

Line

Nature

Width

approx. 23 cm

Length

232 cm

Height

55 cm

Critical falling height

55 cm

Minimum space

approx. 323x532 cm

Age

3+

All prices exclude VAT
Wooden Ramp from Nature Line is a great product of Lars Laj. It is designed  to provide children with endless entertainment and will also ensure their proper physical development.

On this unit, children can practice balance and coordination, trying to climb up on the Ramp without falling over. Ramp can be a stand-alone device or be a  part of the obstacle course for children on the playground.

Ramp is made of very durable robinia wood, resistant to water and any weather condition.  
Ramp does not require a safety surface and it is designed for children over three years old.