Get
Free

Product Catalogue!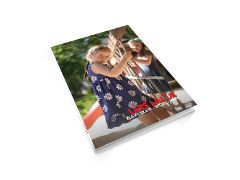 You can order a printed version of our latest catalogue by filling out the online form or download pdf version here.
Bike Parking I
Email this page to a friend
Bike Parking I
14735

| Outdoor Furniture
Specification
Price

370 GBP

Line

Outdoor Furniture

Width

38 cm

Length

150 cm

Height

19 cm

All prices exclude VAT
Isometric view
This bicycle stand, in a form of a spiral spring, is an interesting outdoor furniture unit. It will provide the most comfortable parking spot for all the bike users. Bike Parking II was created from galvanized steel components, that makes the device durable and resistant to atmospheric agents. The silver color is suitable for modern space, as well as conventional arrangements.

Bike Parking II will be useful in the urban space, at the front of service establishments or office buildings of companies that would like to encourage their employees to healthy physical activity. It can be fixed to the ground or to the wall by using screws. Cyclists can lock the bike and carry out their daily chores, without worrying about its safety.

Bicycle racks are an attractive way to incorporate Street Furniture into the project of the space. The stand is characterized by a high degree of functionality, it is 148 cm long, 33 cm wide and 30 cm high and has five positions for bicycles. It is an interesting and original piece, spiral steel elements will perform a decorative role in the urban surrounding.