Get
Free

Product Catalogue!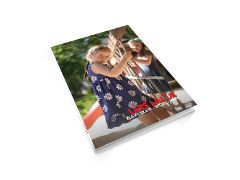 You can order a printed version of our latest catalogue by filling out the online form or download pdf version here.
Corner
Email this page to a friend
Corner
11776

| Concrete Skate Park
Specification
Price

880 GBP

Line

Concrete Skate Park

Width

188 cm

Length

188 cm

Height

70 cm

Weight

1010 kg

All prices exclude VAT
The Corner will be very interesting variety on a modern skate park zone. This specially designed platform serves as a connector of two vertically adjacent ramps. You can enter the corner, to  practice stunts, different figures, abseiling and jumps on skateboard or rollerblades.
Corner is 70 cm high. This item will be the ideal equipment proposal, safe for use by young athletes. Its features allow skate park riding lessons for both children and youth. It belongs to the line of Concrete Skate Parks, distinguished by high parameters of stability and material strength.
We invite you to have a look at other elements from this series, intended for building skate parks. These devices are designed to arrange an attractive environment for children and young people, ensuring teenage activity in comfort and safety. While skateboarding entertainment is becoming more and more common, it is good idea to follow the modern form of activity and allow the development of this kind of sport interests of young people.