Get
Free

Product Catalogue!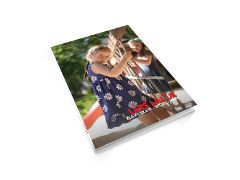 You can order a printed version of our latest catalogue by filling out the online form or download pdf version here.
Jump-Ramp
Email this page to a friend
Jump-Ramp
11758

| Concrete Skate Park
Specification
Price

1020 GBP

Line

Concrete Skate Park

Width

120 cm

Length

168 cm

Height

98 cm

Weight

910 kg

All prices exclude VAT
Modern product from Concrete Skate Parks line, Jump-Ramp, is a proposal for skate parks suitable for skateboarding, rollerblading and BMX rides. We invite you to participate in this kind of  sporting activity, that is now gaining vast popularity. Skate parks can be attended not only by children or adolescents but also adults. Many urban zones will benefit from the construction of this type of outdoor attraction.
The offer of convenient mini ramp Jump-Ramp, will help skate enthusiast learn the correct way of performing many tricks and stunts above the ground. This is one of the basic elements, that should be included in the optimally equipped skateboarding space. The ramp has a height of 98 cm and 120 cm width, while the length is 168 cm. It offers favorable conditions for practicing different skateboard techniques.
Jump-Ramp is made of concrete, which is a guarantee of high strength and resistance. Together with other elements from this series it can be used to create attractive skate park, where everyone will want to practice their skills and compete with other thrill seekers.