Get
Free

Product Catalogue!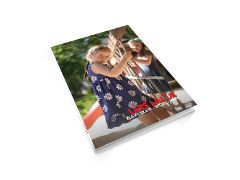 You can order a printed version of our latest catalogue by filling out the online form or download pdf version here.
Wall Ramp
Email this page to a friend
Wall Ramp
11731

| Concrete Skate Park
Specification
Price

3410 GBP

Line

Concrete Skate Park

Width

225 cm

Length

240 cm

Height

300 cm

Weight

4000 kg

All prices exclude VAT
A Wall Ramp is a great way to improve your skills on a skateboard and to learn new tricks. If you have never ridden a ramp before, you may want to start with a smaller ramp to learn the feel and master the ride before moving on to bigger or more complicated ramps like Wall Ramp.

Wall Ramp  from Lars Laj  is fun and challenge. It's designed to provide a safe and friendly play space for users of skateboards, bmx, inliners and scooters.  A variety of ages  and levels of ability are welcome to enjoy this facility through cooperation by all in attendance. Obstacles ranging from the beginner to the experienced are provided to build confidence and skill levels.
This type of ramp is designed to launch the skateboarder over a longer distance and a greater height with the use of large, fairly straight ramps. This is definitely a ramp that should only be used by people at the highest skill level.

Wall Ramp is 9,8 feet high and 7.87 feet width and it is made of solid and durable materials: concrete and galvanized pipes. All materials are designed for outdoor use. Extremely durable in any weather conditions.