Get
Free

Product Catalogue!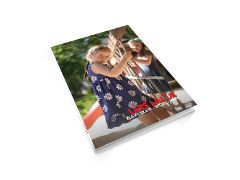 You can order a printed version of our latest catalogue by filling out the online form or download pdf version here.
Olly Box 3
Email this page to a friend
Olly Box 3
11771

| Concrete Skate Park
Specification
Price

1520 GBP

Line

Concrete Skate Park

Width

120 cm

Length

240 cm

Height

50 cm

Weight

1400 kg

All prices exclude VAT
The Olly Box 3  is a multiple level grind box that accommodates beginner to advanced skaters with three grinding edges. It enables the practice of variety of tricks to be done with the possibilty to link onto street ramps.
Olly Box 3 is a concrete structure with two small steps for beginners, intermediate and advanced skaters. It is great for skateboards, rollerblades and BMX on, depending on what we prefer. The special stepped design makes every Skate Park  perfect for sport fans. This unit  will undoubtedly great attraction in the town square, the residential area, the school playground, the park or the urban space.
The Olly Box 3 is made of high quality materials to ensure durability for many years. At the same time the Olly Box 3 is aesthetically and functionally designed to bring more fun, active and challenging.