Get
Free

Product Catalogue!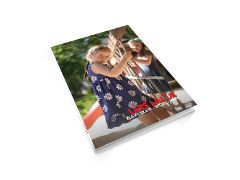 You can order a printed version of our latest catalogue by filling out the online form or download pdf version here.
Spine- Ramp
Email this page to a friend
Spine- Ramp
11755

| Concrete Skate Park
Specification
Price

1940 GBP

Line

Concrete Skate Park

Width

120 cm

Length

294 cm

Height

80 cm

Weight

1070 kg

All prices exclude VAT
Isn't it every skater's dream to have their own personal skate park in their back yard? Lars Laj can turn that dream into reality. No more waiting in lines to hit that perfect spine transfer! Every Ramp from Lars Laj's offer is made with quality materials and ready to take your skateboarding to the next level.

One of the best ramps to have can be a Spine Ramp from Lars Laj' s offer. There are so many ways to ride it and they don't require as much expirences to ride on as people think. They can be used on their own, in between other ramps, or right smack in the middle of your big Fun Ramp.T his kit can also be added to the side of the Fun Box to allow both sides to be grinded.
Spine Ramp is 31.49 inches high and  3 ft   11 inches  width. Extremely durable in any weather conditions.