Get
Free

Product Catalogue!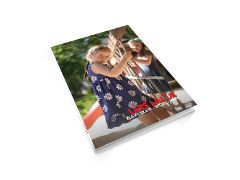 You can order a printed version of our latest catalogue by filling out the online form or download pdf version here.
Veranda House
Email this page to a friend
Veranda House
10712

| Discovery
Specification
Price

1490 GBP

Line

Discovery

Width

119 cm

Length

204 cm

Height

206 cm

Critical falling height

15 cm

Minimum space

489x399 cm

Falling surface

Not required

Platform height

15 cm

Age

1+

Age Range

1-8

All prices exclude VAT
The Veranda House is a product from Lars Laj designed for Discovery Line- our classic ecological range of play equipment for early childhood. This simple playhouse has benches inside to sit and relax with the little table, windowsill and small veranda for enjoyment and games.

The Veranda House is fun, colorful- decorated in the bright colors and most importantly, absolutely safe. This item will keep your children active and busy for hours during the long summer months. The Veranda House is a great product designed to be both safe and fun for children taking their first steps into the play area.

Discovery Line is designed for younger children from one to eight years old. Playhouse is made of extremely durable materials, impregnated larch wood, metal and polyethylene PE boards, with materials safe for children and environmentally friendly. The whole structure is resistant to water, frost, wind, UV and other weather conditions.