Get
Free

Product Catalogue!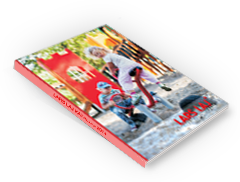 You can order a printed version of our latest catalogue by filling out the online form or download pdf version here.
Bike Parking I
Email this page to a friend
Bike Parking I
14735

| Outdoor Furniture
Specification
Price

290 GBP

Line

Outdoor Furniture

Width

38 cm

Length

190 cm

Height

19 cm

All prices exclude VAT
Isometric view
Bicycle craze is now on the agenda and constantly more and more people are choosing this healthy means of transport to take advantage of their offered benefits. Taking care of a public space, one must ensure that cyclists will have appropriate infrastructure, that will result also in pedestrian safety. Bicycle rack make it possible to secure up to five bicycles, where you can safely lock and leave your bike.
Bike Parking is the perfect solution for any urban space, it can be installed in front of commercial unis: shops restaurants as well as office buildings and other places visited daily. This example of small architecture facility will provide greater comfort for users, and at the same time promote a healthy lifestyle.
Aluminum bicycle stand with 5 posts is intended to be installed to the base with the help of dowels included with the set. It is a high quality design, that ensures optimum conditions for the use of the Bike Parking. The  length has 150 cm,  the width is 38 cm and the height  19 cm. The product belongs to the line of Outdoor Furniture.