Get
Free

Product Catalogue!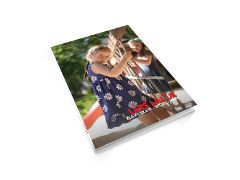 You can order a printed version of our latest catalogue by filling out the online form or download pdf version here.
Curb for Box
Email this page to a friend
Curb for Box
11764

| Concrete Skate Park
Specification
Price

430 GBP

Line

Concrete Skate Park

Width

10 cm

Length

290 cm

Height

106 cm

Weight

50 kg

All prices exclude VAT
Every year skate parks are gaining on popularity. They attract with the same intensity children, young people and adults, interested in skateboards- or inline skates rides. In the case of this sports activity, it is important to create optimal and safe conditions for exercising. Within the Lars Laj's Concrete Skate Parks line we offer interesting elements, that can be used independently or in combinations, to create an attractive space for keen skaters.
Curb for Box is a type of bar to fix on concrete box or to the surface of a skate park. The use of this device, that  serves as an obstacle or railing, provides professional and safe conditions for training specific tricks. In this way new skills can be learned and riding technique improved.
The Curb for Box is the perfect product choice for every skate park. It is a durable, resistant to damage and weathering element, that  will be a good fit for busy open air entertainment zone.