Get
Free

Product Catalogue!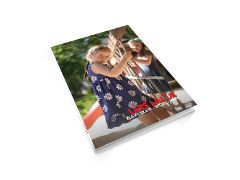 You can order a printed version of our latest catalogue by filling out the online form or download pdf version here.
Rail 25/60
Email this page to a friend
Rail 25/60
11777

| Concrete Skate Park
Specification
Price

470 GBP

Line

Concrete Skate Park

Width

6 cm

Length

480 cm

Height

60 cm

Weight

48 kg

All prices exclude VAT
Rail 25/60device is a bar, that  serves to exercise extreme figures. It is one of the most important elements of a well-equipped skate park. A set of several rails can be installed on site, forming the space suited for extreme sports disciplines with more exercise opportunities, what is the most important for young athletes.
One can drive on a skateboard rail, performing jumps and demonstrate complicated evolution. Rail is a perfect product to  practice essential skater skills. The use of professional devices from our Concrete Skate Parks product line is a guarantee of comfort and safety during the first trainings.
Entertainment spaces for skateboarding activity dedicated to children and teens must be diverse, to remain interesting for young people. Rail, together with other elements from this series will transform school playground or residential area into space dedicated for skateboarding. We encourage you to explore full offer in this category range.