Get
Free

Product Catalogue!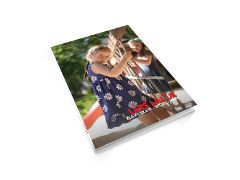 You can order a printed version of our latest catalogue by filling out the online form or download pdf version here.
Rail 25/60
Email this page to a friend
Rail 25/60
11778

| Concrete Skate Park
Specification
Price

540 GBP

Line

Concrete Skate Park

Width

6 cm

Length

600 cm

Height

60 cm

Weight

58 kg

All prices exclude VAT
Rail is a challenging training item for every amateur of skateboard, roller-skate and BMX rides. It is a popular element of skate park equipment. Instead of playing on the risky streets, children will get the opportunity to train in professional conditions.
The rail is long for 6 meters, and allow safe practice of jumping and ridding skills, performing various figures and complicated evolution. We can assure you, that children and young people enthusiastic about this sport activity, will be excited to gain ideal space for training.
This product from the Concrete Skate Parks line is made of high quality materials, characterized by the best standards of workmanship and durability, even when they are often and extensively used. Rail is designed for skateboarding and dedicated to well-equipped and safe entertainment zones, where a lot is happening, and everyone will find sport equipment adapted to their skills level.