Get
Free

Product Catalogue!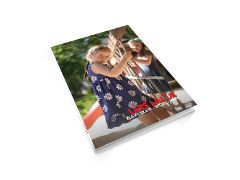 You can order a printed version of our latest catalogue by filling out the online form or download pdf version here.
Fun-Ramp Big
Email this page to a friend
Fun-Ramp Big
11711

| Concrete Skate Park
Specification
Price

25450 GBP

Line

Concrete Skate Park

Width

510 cm

Length

1031 cm

Height

300 cm

Weight

29333 kg

All prices exclude VAT
This Big Fun-Ramp is ideal for every place designed for skateboarding, that  needs 360 pipe ramp. This U-shaped jump ramp with a flat section between the bottoms of the transitions allows skaters spring out  into the air and  land after the complete trick. Youth loves such entertainment, and need suitable conditions to carry out their sporting passion
The design has been prepared with attention to detail and  compliance with all safety standards. The project includes user comfort, the large surface area provides more opportunities to perform a wide variety of evolution and practice their skills with safety in mind. On both sides of the ramp, at the top there are platforms with barriers where one can stop and get ready for the next challenge.
Fun-Ramp Big offers safe  fun and promise of extreme sensations on a skate park square, where the skateboard is ridden. The ramp will be also a dream attraction for people riding on roller skates or BMX bikes. This item belongs to the line of Concrete skate parks and can become element of the urban track to ride and perform evolutions.