Get
Free

Product Catalogue!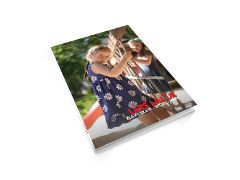 You can order a printed version of our latest catalogue by filling out the online form or download pdf version here.
Quarter 2
Email this page to a friend
Quarter 2
11793

| Concrete Skate Park
Specification
Price

7860 GBP

Line

Concrete Skate Park

Width

370 cm

Length

385 cm

Height

208 cm

Weight

7260 kg

All prices exclude VAT
Skate park device Quarter 2 is a guarantee of fun for every skate park. Today, this type of entertainment becomes widespread, so it is important to create place for practicing this sport in safe conditions. It is a high-quality product from our line of Concrete Skate Parks equipment. It is a combination of a mini ramp and Quarter-pipe forming a set necessary in every skate zone.
The use of modern technology and the best components have been mixed here with an interesting project, resulting in innovative platform, suitable for every skate park. Everyone can practice various stunts, develop their abilities or arrange competitions with others.
Quarter 2 has special entrances and protective walls to ensure total comfort in the performing different evolutions. The height of the ramp is 208 cm, a width of 370 cm and a length of 385 cm. This is one of the most important components for anyone who would like to create attractive skate park.