Get
Free

Product Catalogue!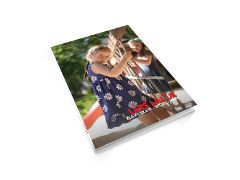 You can order a printed version of our latest catalogue by filling out the online form or download pdf version here.
Quarter 3
Email this page to a friend
Quarter 3
11794

| Concrete Skate Park
Specification
Price

9980 GBP

Line

Concrete Skate Park

Width

385 cm

Length

480 cm

Height

208 cm

Weight

8750 kg

All prices exclude VAT
Stable construction of Quarter 3 provides many opportunities for skateboard training. It is a Quarter-pipe with one main ramp on the front, and  two laterals mini-ramps, specially shaped to allow  diverse workout. At the top there is a flat platform with protective railings, where one can stop and prepare for the next ride. The product ensures greater safety, and comfort during the sport competitions.
This ramp is suitable for all teenagers and adults practicing skateboarding and inline skating. The product belongs to the line of Concrete Skate Parks and has been produce with the use of high quality components, that provides the durability and high resistance to external factors. It is also a guarantee of safety for young athletes, on the surface of Quarter 3 they will find many different ways of practice and acquire new skills.