Get
Free

Product Catalogue!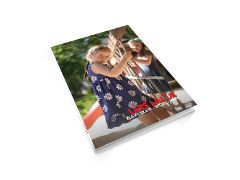 You can order a printed version of our latest catalogue by filling out the online form or download pdf version here.
Jump- Ramp
Email this page to a friend
Jump- Ramp
11757

| Concrete Skate Park
Specification
Price

930 GBP

Line

Concrete Skate Park

Width

120 cm

Length

147 cm

Height

70 cm

Weight

530 kg

All prices exclude VAT
A skateboard Jump-Ramp  from our offer is a curved ramp made for the purpose of launching you into the air. Getting air on a skateboard is a lot of fun. It allows you to grab, flip, tweak, spin and go over stuff.

A Jump-Ramp gives you air to land to flat ground. The higher you go the tougher it is to land back on flat ground. Jump boxes in skateparks are a combination of a jump ramp flat deck and an opposite facing bank to land on. The bank lets you land easier from higher heights and speeds.

Jump-Ramp is 2,3 feet high almost  5 feet long and 36,8  feet width. It is made of solid and durable concrete which is designed for outdoor use. Extremely durable in any weather conditions.