Get
Free

Product Catalogue!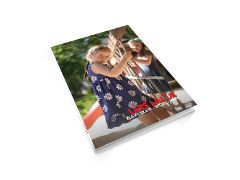 You can order a printed version of our latest catalogue by filling out the online form or download pdf version here.
Quarter 5
Email this page to a friend
Quarter 5
11795

| Concrete Skate Park
Specification
Price

14660 GBP

Line

Concrete Skate Park

Width

385 cm

Length

730 cm

Height

218 cm

Weight

13500 kg

All prices exclude VAT
Extended quarter-pipe kit Quarter 5 is designed especially for skateboarding and rollerblading enthusiast. The unit is dedicated to skate parks created in urban areas nearby housing estates or schools. The mini ramp made of concrete and connected to the flat surface platform with a balustrade is resistance to external factors. Durable and strength components of this professional skate park item ensures comfortable and safe use.

The height of the Quarter 5 is 208 cm, width 385 cm, and the length is 720 cm. The product belongs to the Concrete Skate Parks line, together with many other interesting skate park facilities. In this conditions, one can  develop their sporting passions without any inconveniences.