Get
Free

Product Catalog!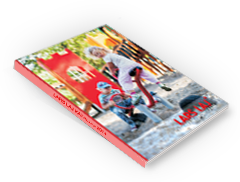 You can order a printed version of our latest catalogue by filling out the online form or download pdf version here.
Nature System Balance
13509 | Nature
Specification

Price

1880 GBP

Line

Nature

Width

545 cm

Length

577 cm

Height

57 cm

Critical falling height

59 cm

Falling surface

Not required

Age

3+

Base material

wood

All prices exclude VAT
Children expect something more, something different and original on the playground  something like Nature Balance System.

This Playground device is characterized by simple design and natural look but also provides a lot of joy to children. Playing on this device can help children train  balance, coordination and agility.

Nature Balance System device is made of rabinia wood, which is strong, durable and flexible. Wooden elements are mounted on galvanized steel construction, which is very durable and resistant to corrosion and external factors.

This product is intended for children over three years old and does not require a safety surface.