Get
Free

Product Catalogue!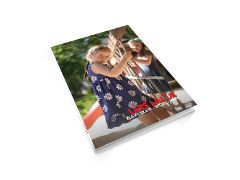 You can order a printed version of our latest catalogue by filling out the online form or download pdf version here.
Double Quarter- Pipe
Email this page to a friend
Double Quarter- Pipe
11743

| Concrete Skate Park
Specification
Price

3610 GBP

Line

Concrete Skate Park

Width

240 cm

Length

290 cm

Height

98 cm

Weight

3720 kg

All prices exclude VAT
Lars Laj offers Doppel Quarter - Pipe made  with the most durable and flexible materials we could find. Our goal is to offer you the best ramp possible that will last for years of entertainment and exercise.

The Doppel Quarter - Pipe can be a challenging feature to ride, but creates an element of awesome found in few mountain bike parks anywhere. You can ride the Doppel Quarter -Pipe all the way to the top and air out of it, or you can ramp off the side of it, the choice is yours. The Doppel Quarter - Pipe is made from the  best quality materials  solid concrete and galvanized pipes. All materials are designed for outdoor use. Doppel Quarter- Pipe is 3.21 feet high, 7.87 feet width and 9.5 feet length. Extremely durable in any weather conditions.