Get
Free

Product Catalogue!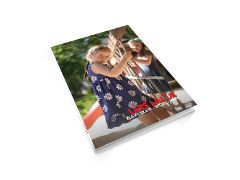 You can order a printed version of our latest catalogue by filling out the online form or download pdf version here.
Quarter- Pipe high
Email this page to a friend
Quarter- Pipe high
11723

| Concrete Skate Park
Specification
Variantes11721
Price

10960 GBP

Line

Concrete Skate Park

Width

510 cm

Length

400 cm

Height

290 cm

Weight

11960 kg

All prices exclude VAT
Ramp Quarter-Pipe is a high quality construction designed for all fans of skateboarding or rollerblading on which one can thoroughly train trick skills, perform  complex evolutions, and compete with others.
Quarter-pipe is a ramp of 290 cm height, equal to one quarter of a Fun-Ramp Big. At the very top there is a special platform with protective railings, where one can stop for a moment after the trick. Ramp Quarter-Pipe high meets all safety requirements and guarantees great sporty fun. Simple form makes this element that fit any urban space, school playgrounds or housing estates.
You can also combine the ramp with other elements from the line of Concrete Skate Parks and create attractive entertainment space for young people.  Lars Laj offers a variety of skate park structures that provides safe and comfortable conditions for young people in the field of inline skating and skateboarding.